Different types of investment (asset classes) and regions of the world all perform differently.
Diversifying your investment by spreading it across many different asset classes and regions of the world means that, when certain segments aren't performing as well, others in your portfolio are likely to be doing better and so will help protect the value of your overall investment.
This chart shows how different asset classes have performed in recent years, with the results for each year ranked in order of performance. The performance of the FTSE All Share index is highlighted on the chart to illustrate how the performance of one market (UK Equities) can vary relative to others from year to year.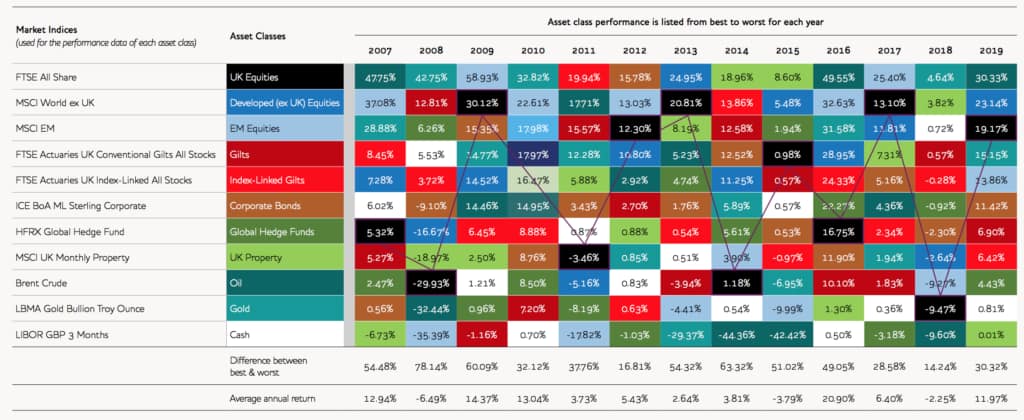 Remember, past performance is not a guide to future performance and should not be relied on, and the value of investments and any income from them can fall as well as rise and you might not get back the original amount invested.