Getting hold of your multi agency credit report takes about 5 minutes – and we'll need to see it before applying for your mortgage.
If you are applying for a joint mortgage – you'll need to get a credit report each.
To decide whether or not to lend to you, lenders use information from up to 4 credit reference agencies – Equifax, Experian, TransUnion and Crediva. Each agency gathers information about your financial accounts, payment history, addresses, financial associations and court orders.
As part of any mortgage application, a lender will access your credit report through at least one credit reference agency directly. Different lenders have different views on what is acceptable and what isn't.
Before you get started – we recommend you use a computer to get hold of your credit report – smart phones don't always work!
CLICK HERE TO START. You can try CheckMyFile free for 30 days, and then it's £14.99 a month, you can cancel online, by email or via their freephone number.
Sign up – you'll need to enter some card details – these will only be used if you choose to continue to use the service after the free trial period comes to an end.
You may be promoted to authorize the 'transaction' with your card provider in the usual way. Once you've done so, you'll see the following loading screen:
CheckMyFile might ask you a few questions to which only you are likely to know the answers – you'll need to get most of these correct. It's not unusual for one or more of the answers to be 'none of the above'.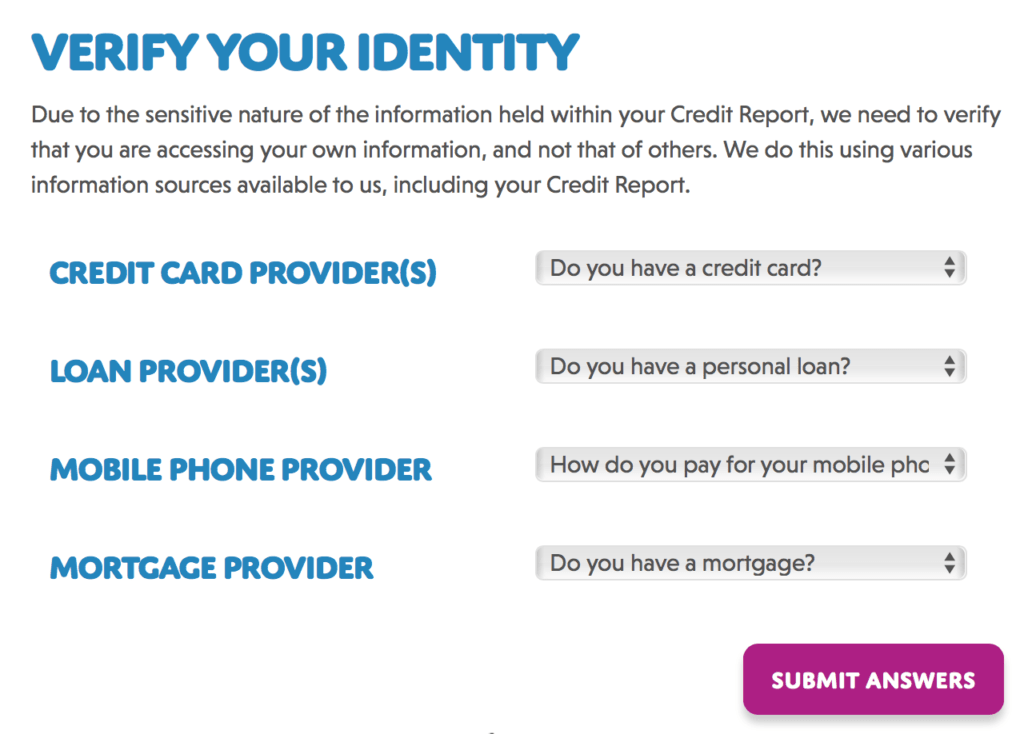 You should then be taken straight to your online multi agency credit report. You'll see your credit score – out of 1000. Don't worry too much about this. It's the credit history that we're more concerned about.
Once your Multi-Agency Credit Report has been generated, click the 'Download Printable Report' link, found at the bottom of your Credit Report. If this option doesn't show for any reason please get in touch with Check My File via email, secure message through your account, or call them free on 0800 086 9360 and they will assist you further.
Once your PDF report is downloaded, it will be password protected for security. Your password will be displayed. It is typically your date of birth in the format DDMMYY.
If you want to avoid entering into a paid subscription with Check My File, you'll need to cancel your trial. To do this, click on 'Expert Help' on the header.
In the 'create message' box, choose 'I need help with my account' from the dropdown, then choose 'i'd like to stop my subscription' from the next dropdown menu. Scroll down and press the 'cancel' button.
You'll be returned to your credit report and a confirmation message should be displayed.

Send us the PDF report you generated via email.
We may receive a small fee from CheckMyFile if you sign up for the free trial. The services promoted here are not part of the Openwork proposition and are offered in our own right. These services are not regulated by the Financial Conduct Authority and Openwork Ltd accepts no responsibility for these services.